I am excited to announce that I am now able to provide clients with high quality supplements at a discounted rate!
It has taken over 4 years to find a company that I feel comfortable standing behind.  I never want to recommend a product or company I myself would not use.  I am always on the look out for the best quality supplements I can trust, without any harmful fillers or inferior ingredients.
Through Fullscript clients will have access to over 300 supplement brands including: Now, New Chapter, Garden of Life, Pure Encapsulations, Designs for Health, Integrative Therapeutics, Metagenics, Biocidin, Nordic Naturals, Vital Nutrients, Klaire Labs, Seeking Health and many more…all at a great price! Theses supplements are bioavailable, optimally dosed, contain high quality ingredients and are stored and shipped per manufacturing standards!
Here is an infographic from Fullscript to learn more about their excellent products and services.
Fullscript was founded by a Naturopath in 2012.  They have over 20,000 practitioners using their services.  Speaking of service, they have world-class customer support! Fullscript makes it easy for you to order your supplements and will even remind you when it's time to refill.  They also have a special auto-shipping option so that you never go a day without your supplements.
Check out this quick, fun, informative video to learn why you should choose Fullscript over other brands and health food stores for your supplements. >> https://www.youtube.com/watch?v=WrGYBq6pIIs&feature=youtu.be
Sounds awesome right?
CLIENTS only,

may visit my online supplement dispensary by clicking the Fullscript button.  Create an account and you will immediately have access to the full catalog of 300 + supplement brands.  (If you are a client I can send you personalized recommendations!) 

NON CLIENTS are NOT permitted to create an account with Fullscript!!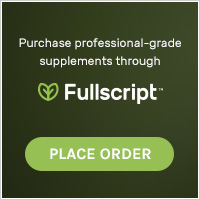 Health Coach Amanda's Disclaimer:  These statements have not been evaluated by the Food and Drug Administration. This is not intended to diagnose, treat, cure, or prevent any disease.
The information provided are general guidelines and tips and should be viewed as informational only. Before trying any new supplement, exercise program or dietary lifestyle, check with your doctor first. I am not a doctor, and I cannot diagnose or treat any medical condition.